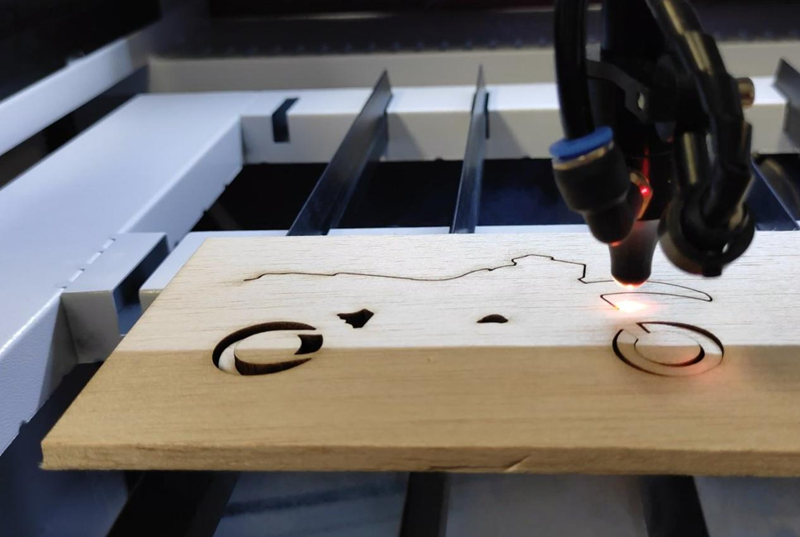 Carbon dioxide laser cutting machine, also known as non-metal cutting machine, cutting effect is ideal, and fiber laser cutting machine is widely used in many processing industries, it has huge advantages over the traditional cutting mode, the application is very wide.
1、advertising production industry:
acrylic, plexiglass, advertising light box, advertising word and plexiglass display frame, etc..
 Related Application Products: 
2、Electronic appliances industry:
electrical appliance shells, keyboards, electronic components, circuit boards, optical cables, cables, etc.
 Related Application Products: 
3、craft and gift industry:
bamboo and wood crafts, bamboo, packaging boxes, shells, porcelain, trophies, crystal medals, etc.
 Related Application Products: 
4、home decoration industry:
wood flooring, acrylic lighting, furniture carving, composite panels, PVC, etc.
 Related Application Products: 
5、 stone industry:
marble, quartz stone, granite, tiles, polished tiles, crystal tiles, etc.; (marble laser shadow carving)
 Related Application Products: 
6、 packaging industry:
rubber, PET film, sealing tape, plastic film, carton, paper, etc.; (carton printing plate, double rubber plate engraving and cutting)
Related Application Products: